Crochet That is supported by our community. When you buy through links on our site, we may earn an affiliate commission.
As an Amazon Associate, Crochet That earns from qualifying purchases.
Just in time for the release of the "Fifty Shades Darker" movie, make one of these elegant crochet masks to host a "Fifty Shades" party or wear at a masquerade party. If you're up for the challenge these Fifty Shades of Grey" are 50% darker for the second movie and 50% more work is involved to make these elegant masks.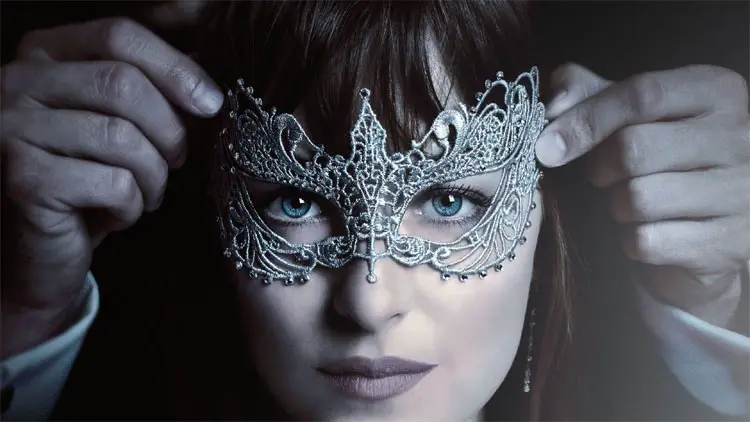 Fifty Shades Darker, is the sequel to the erotic romance film, Fifty Shades of Grey. The movie features Dakota Johnson (Anastasia Steele) and Jamie Dornan (Christian Grey). In the second movie Christian Grey also sports a black masquerade mask but the patterns below are for a ladies mask.
As the two characters begin to build trust and find stability, shadowy figures from Christian's past start to circle them, determined to destroy their hopes for a future together. Now, you can make your own mask using one of the free patterns below.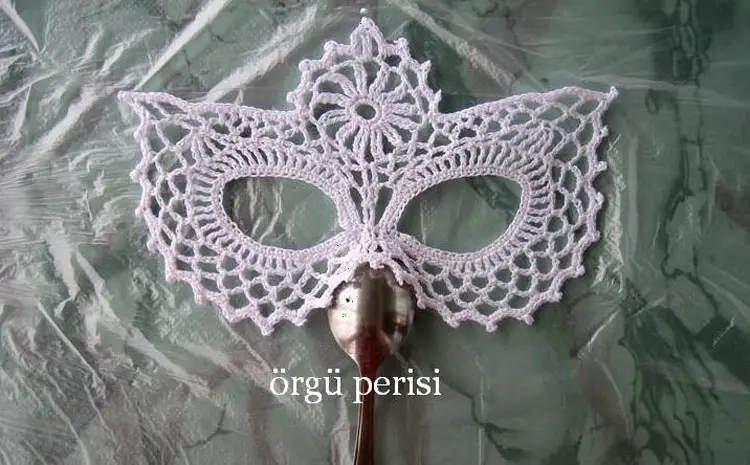 This mask crochet pattern was created by Knitting Fairy. Since there are no written instructions you will know how to read a crochet pattern chart to make it.
Click here to learn how to read a crochet chart.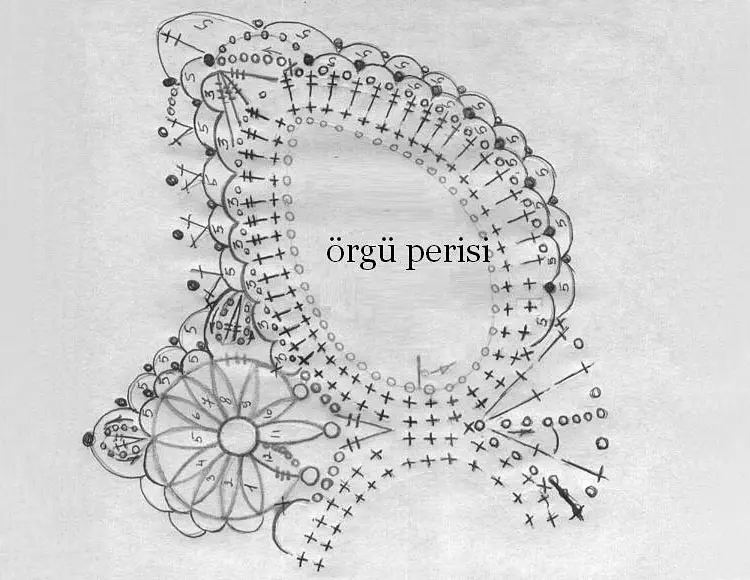 These crochet mask patterns are for the more advanced crocheter. The designer advised makers to have some lace experience.  The most difficult part is the first round when you have to sc around the wire.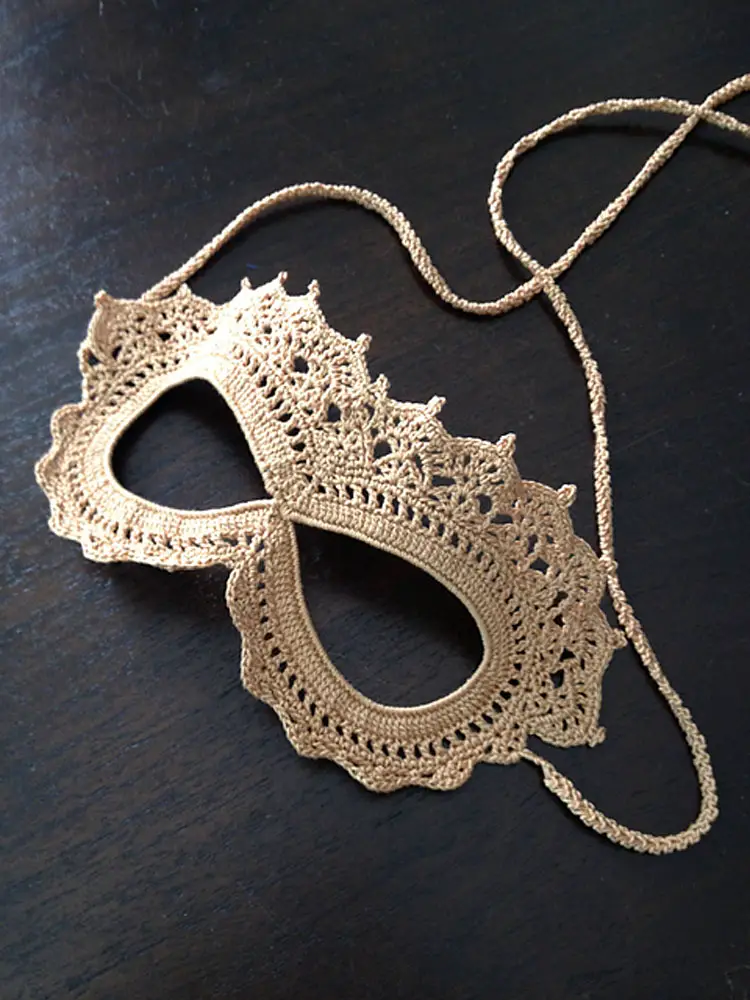 Photo Credit Frankie Davis
Created by Andrea from Crafts Disaster this crochet mask uses 2-ply lace weight yarn and a 1.5mm (size 2) crochet hook. Additional supplies include 20 gauge wire, pair of needle nose pliers, wire cutters, needle and matching thread, and approximately 2 yards of 1″ wide ribbon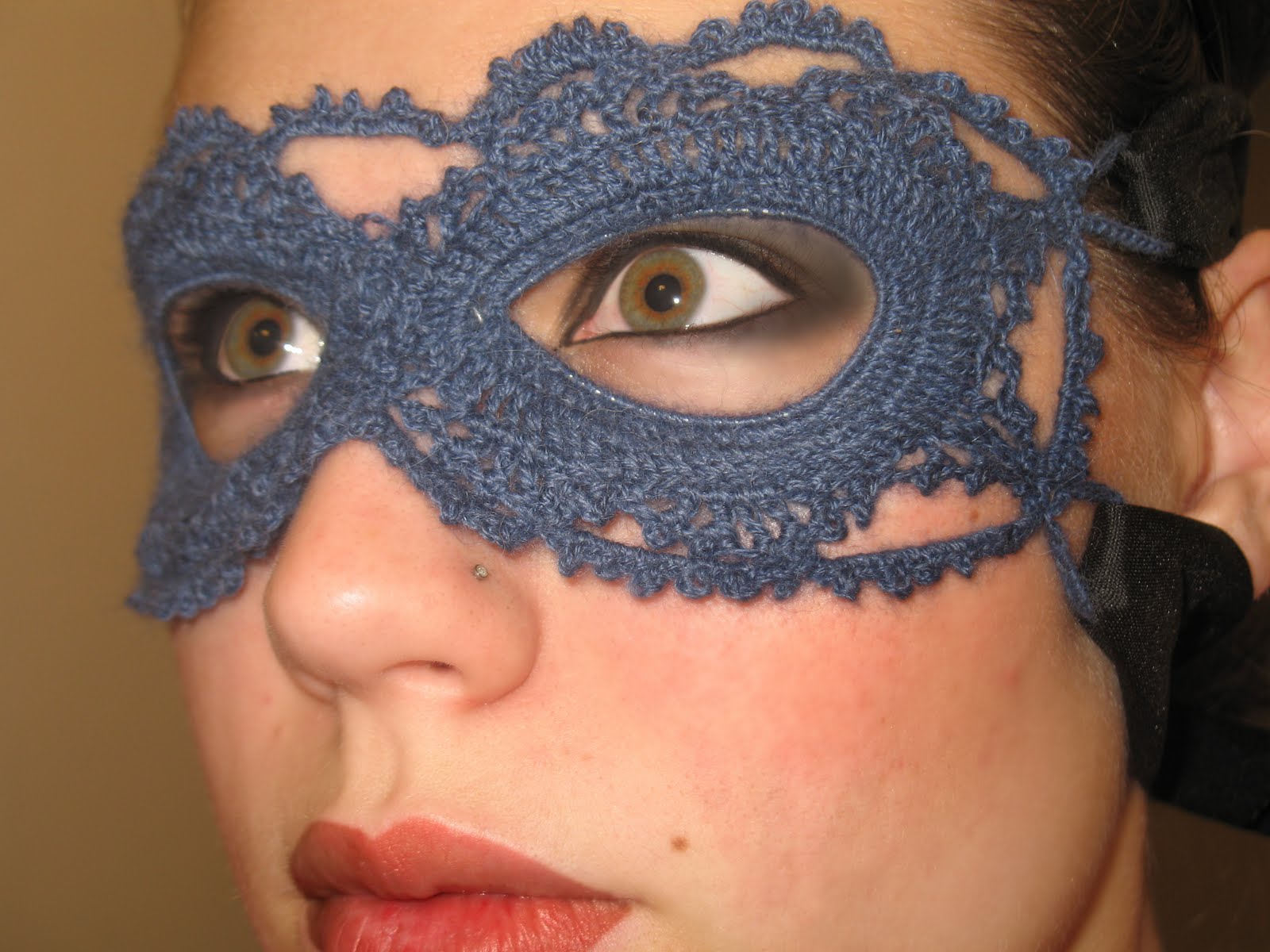 Photo Credit Craft Disasters.
Get the pattern here Andrea's other masquerade mask pattern uses Aunt Lydia's Crochet Cotton and a 1.5mm (size 2) crochet hook along with the additional supplies listed above.