Crochet That is supported by our community. When you buy through links on our site, we may earn an affiliate commission.
As an Amazon Associate, Crochet That earns from qualifying purchases.
You probably have heard about the devastating fires in Australia and how they have affected so many people and over a billion wildlife. Volunteers and rescue organizations are saving wildlife – kangaroos, koalas, Wombats, Wallabys, bats, birds, and more. Rescue organizations are asking crafters to help make nests and Joey pouches.
If you know how to crochet and you want to help, you can crochet Bird nests and joey pouches using some of the free patterns offered by talented makers.
Disclaimer: There is a lot of information in Facebook groups listed below. However, not everyone is on Facebook and there is a LOT of information to go through to find what you are looking for. That is why I created this page to try to break it down a bit and make things easier to find. Hopefully I have gotten all of the information correct but if not, please let me know and I will update anything that is incorrect. I provided links so readers can check things out for themselves as well.
There are also sewing and knitting patterns available for Joey Pouches, animal beds, bat wraps with pillow, flat bat wraps, possum/bird boxes, animal sweaters, blankets, 3D hanging pouches, regular hanging pouches and more. Since I run a crochet website I figured I would mainly focus on the crochet patterns. If you scroll down you will find the link to the main Google doc and Facebook pages where you can find all patterns listed.
Who is Behind the Australian Rescue Craft Project
The Rescue Collective and Animal Rescue Collective (ARC) and Animal Rescue Craft Guild are all one team, alongside many rescue groups helping the firezones across 5 states, backed by a registered charity (MKC). 100% volunteer run. Our group coordinates the making and supply of craft items that can be used by animal rescues.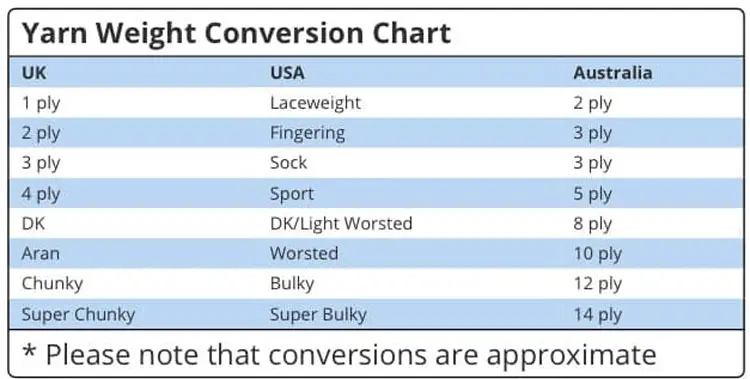 Crochet Yarn Weights and Types
The Australian written patterns suggest that you use two strands of a 100% Cotton 8-ply yarn held together with a size 4 crochet hook to make a sturdy nest. However, if you use an American worsted yarn you're already using a heavier weight than expected and as long as you use a small enough hook, your fabric will be thick enough but still flexible.
IF YOU ARE MAKING NESTS, the product called for going to be much thicker and double stranding is an option.
Look at the total weight the pattern asks for, and either add up thinner yarn to get there or use a thicker yarn.
For Example: if you only have worsted yarn, use two strands. If you possess chunky, or bulky, or super bulky yarn, use that. As with all of the approved pattern, if your fabric is too thin or shows holes, go down a hook size or two. Having no holes and getting the correct finished size is more important than yarn weight.
Please do not use yarns that are "fluff"' like mohair. Don't use "knobbly yarn" as the animals may suck on the bits.
---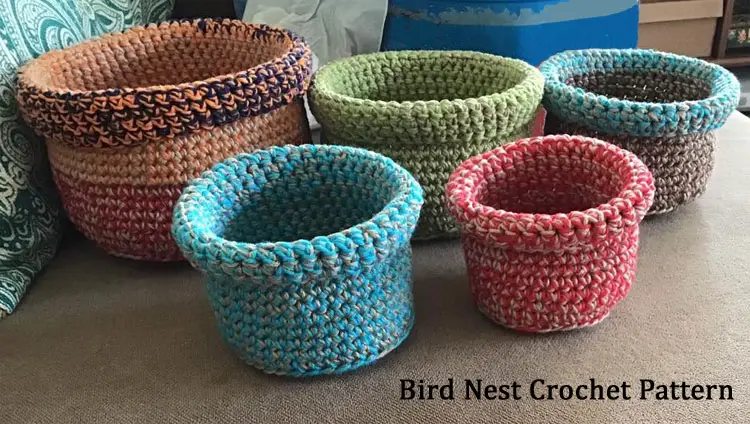 Free Bird Nest Crochet Patterns
This is a multi-purpose crochet basket. With the walls up, it's a nest for birds that prefer tree hollows, or a flat bottomed pouch for an animal. With the walls folded in half, it's a nest with sturdy walls for perching. With the handle gaps together, it's a carry bag, or way to carry the little passenger without having to pick them up from the bottom.
Many wildlife rescue and rehabilitation centers appreciate hand-crafted "nests," ranging from tiny nests for a single baby hummingbird to larger nests that can hold a litter of orphaned baby rabbits, as well as all sizes in between.
Click Here or Here or Here to print approved crochet birds nest basket patterns.
This video is showing the Animal Rescue Collective Craft Guild Pattern – Standard American Instructions
---
Free Joey Pouch Crochet Patterns
These Crochet Joey Pouches are used as outer pouches for a range of marsupials (Koalas, Kangaroos, Wombats,). They are just rectangles of crocheted fabric, folded in half and seamed together on the sides, leaving the top open. A soft fabric liner will be inserted later by the rescue service or you can also add a fabric liner, with extra fabric folded over the open top. They can be crocheted or knitted but should be a tight stitch.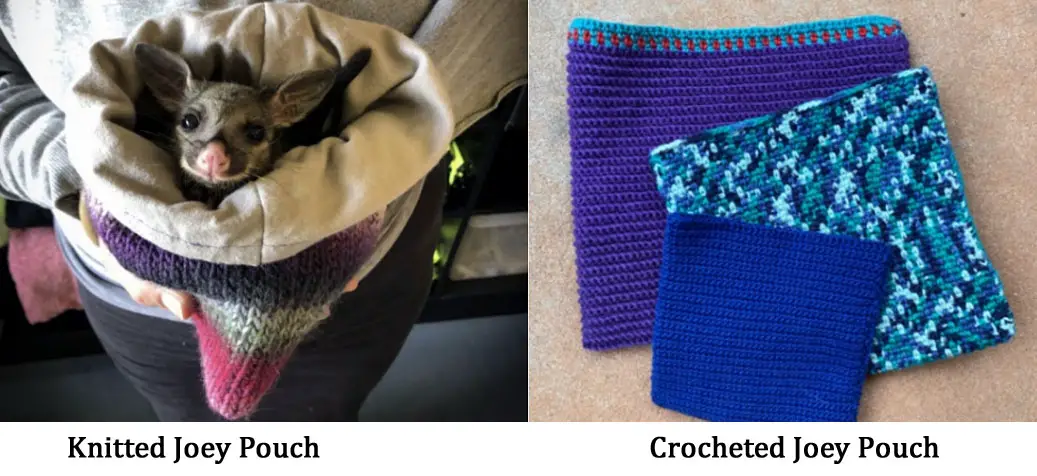 ---
What is a Joey?
A Joey an animal that is typically carried and suckled in a pouch on the mother's belly. In this case they are most likely orphaned koalas, kangaroos, and wombats. The pouches act as a replacement for their mother's pouch.
Click Here or Here to print the basic Joey Pouch crochet pattern.
Teardrop Hanging Joey Basket Crochet Pattern
You can also make a fancier Joey pouch by crocheting a Teardrop Hanging Basket. Watch the video below or follow along with the free written instructions at sweetsofties.com
Nirit Freiman also offers another Crochet Tutorial video for the Hanging Basket.
---
Animal Rescue Craft Groups on Facebook
To get even more information join these groups. Even after this crisis is over, these groups are always making and donating for other campaigns. There is always a need somewhere!
You can learn more about the Australian Craft Project by joining the Animal Rescue Craft Guild Facebook group. If you need more inspiration for what others are creating, join the group and take a look at the photo gallery.
What Items are Needed the Most
Be sure to look at the Announcements tab in the groups listed above to make sure they still need items. Please check this list before making anything to ensure what you are making is still needed. The posts are updated on an ongoing basis.
Where to Send Finished Items
Do you have a finished product, but don't know where to send it? Contact your state or regional hub! There is a full list of the Regional Hubs in this Google Doc and I have provided some of the information below.
It is highly recommend that you contact your hub BEFORE sending your items. Your regional hub contact will then ensure your item gets to their Australian contact. You may even want to contact them before making our items to ensure you are making what is needed.
The Regional Coordinators all have Facebook pages and you would contact them through Facebook but I have also included the emails I found for some of them in the Google doc. There are more information and updates in the American Rescue Crafters Connect Facebook page on the Announcements Tab.
Northeast Hub – ME, NH, VT, MA, RI, CT, MD, NJ, NY, PA, DE: Danielle Letourneau (cuddlycrochetcreations@gmail.com)
Southeast Hub – WV, VA, NC, SC, GA, FL, AL, MS, LA, TN, KY: Kim Adkins
Midwest Hub – OH, IN, IA, MI, WI, IL, MN, MO, AR: Denise Dingsdale (ddingsdale1@yahoo.com)
Plains Area Hub – ND, SD, NE, KS, OK, TX, NM: Kimberly Honchell (ckhonchell@att.net)
Mountains Area Hub – MT, ID, WY, CO, UT, AZ, NV: Kiza Moore (kizamoore@gmail.com)
Pacific Hub – CA, OR, WA, HI, AK: Mary Davis (Mary.davis@me.com)