Crochet That is supported by our community. When you buy through links on our site, we may earn an affiliate commission.
As an Amazon Associate, Crochet That earns from qualifying purchases.
If you love koalas as much as we do, you will want to crochet several of these adorable patterns for gifts or for yourself. Although the koala isn't actually a bear, most people are familiar with these endearing marsupials as 'koala bears.' Either way, nobody can resist that sweet little face!
Amigurumi is the Japanese art of knitting or crocheting small, stuffed yarn creatures. The word is a portmanteau of the Japanese words ami, meaning "crocheted or knitted", and nuigurumi, meaning "stuffed doll".
Below are some adorable free patterns to fulfill the koala lover in you.
Koala keychain
Now you can carry your koala with you as you go! Fay, a blogger and pattern tester from New Zealand, provides instructions for this free koala keychain crochet pattern on her Instagram feed @stitchbyfay. We've included the materials needed and assembly instructions below.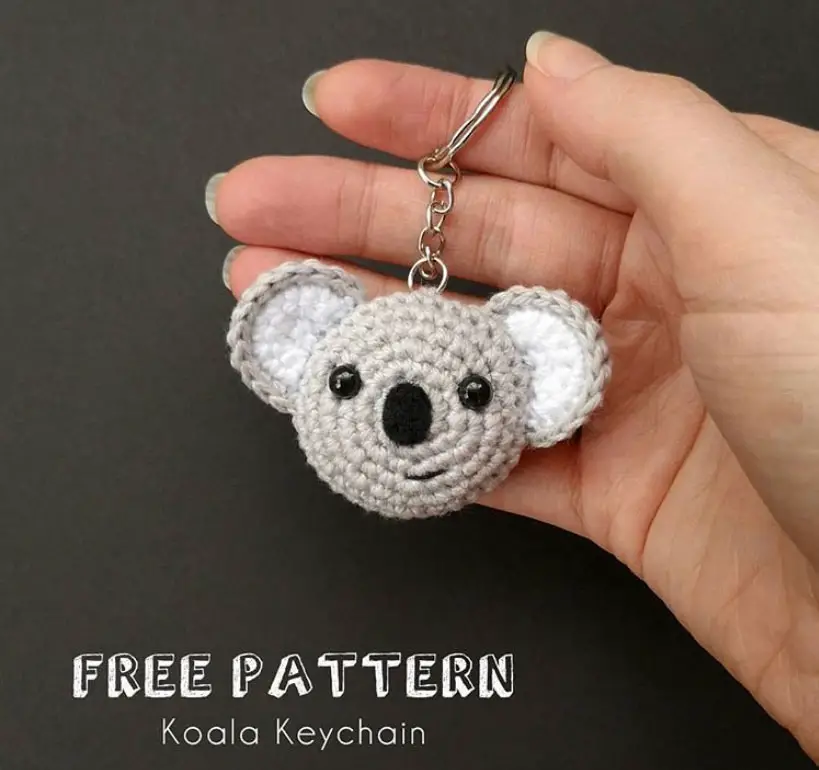 Kobi the Koala Amigurumi
Mariska Vos Bolsman's site, 'DIY Fluffies,' offers a free tutorial for a koala amigurumi crochet pattern through her youtube video. Follow along as she demonstrates how to make Kobi the koala. DIY Fluffies
Kozy the Koala
We're just in love with Kozy the Koala, a free koala amigurumi crochet pattern from Holly Faith Salzman. You can find detailed step-by-step instructions with images here: https://www.ravelry.com/patterns/library/kozy-the-koala. Holly tells us that Kozy loves eating eucalyptus leaves and taking naps. In fact, naptime is her favorite time of the day!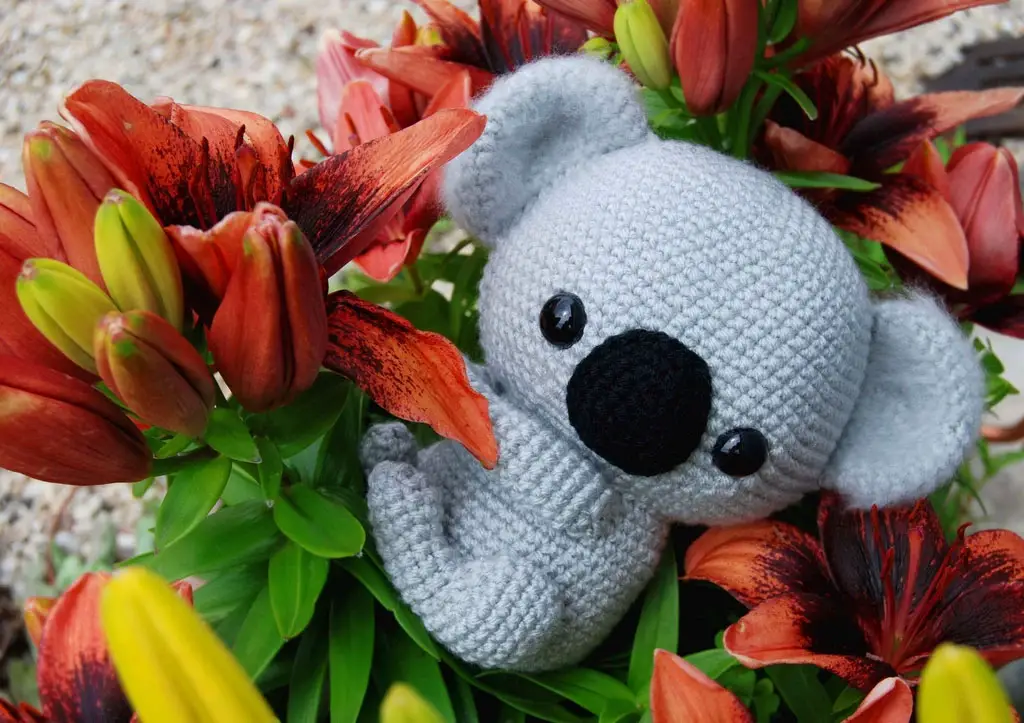 Kenny the Mini Crocheted Koala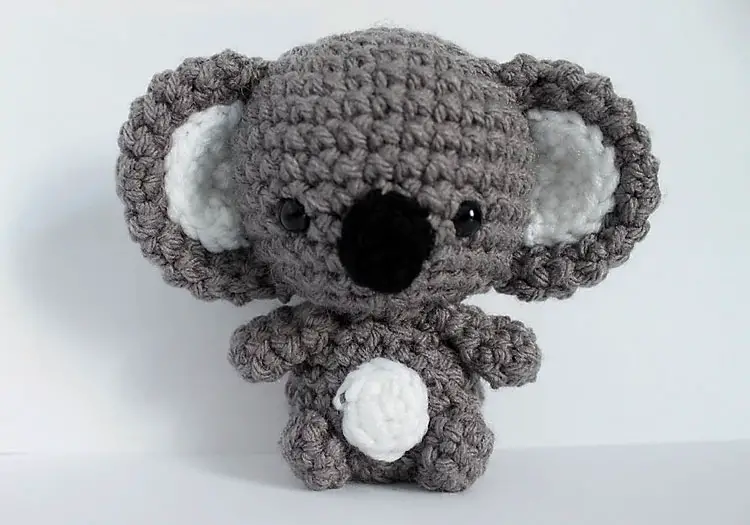 Meet Kenny the Mini Crocheted Koala from Cutiepie Crochet. This crochet pattern allows you to make a tiny koala keychain which can be hung on backpacks and purses. We think it would also look great decorating presents and baskets. It's so small and versatile that the options are endless!
Fuzzy Koala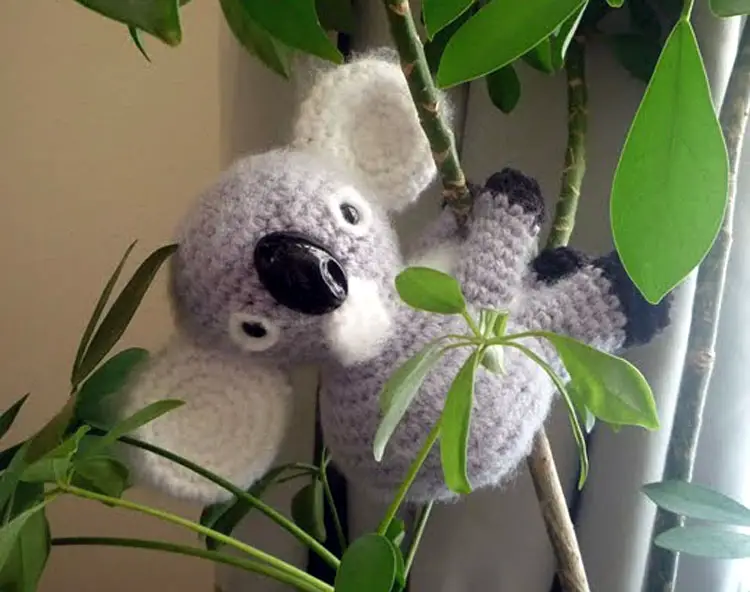 How about crocheting this fuzzy little koala made from leftover yarn, a koala safety nose, and a hairbrush to brush the yarn and make it fluffy and fuzzy? You can find this free koala amigurumi crochet pattern here complete with full step-by-step instructions.
Koala Amigurumi Pattern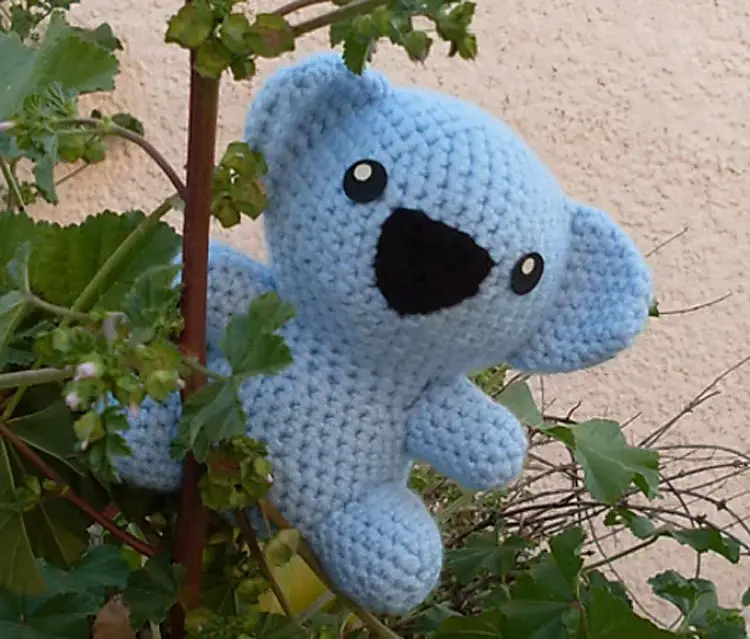 Erika Hughes over on Ravelry offers a free koala amigurumi crochet pattern and is shown in several colors. This crocheted koala is worked in a spiral so make sure that you don't join rows!
Koala Crochet Basket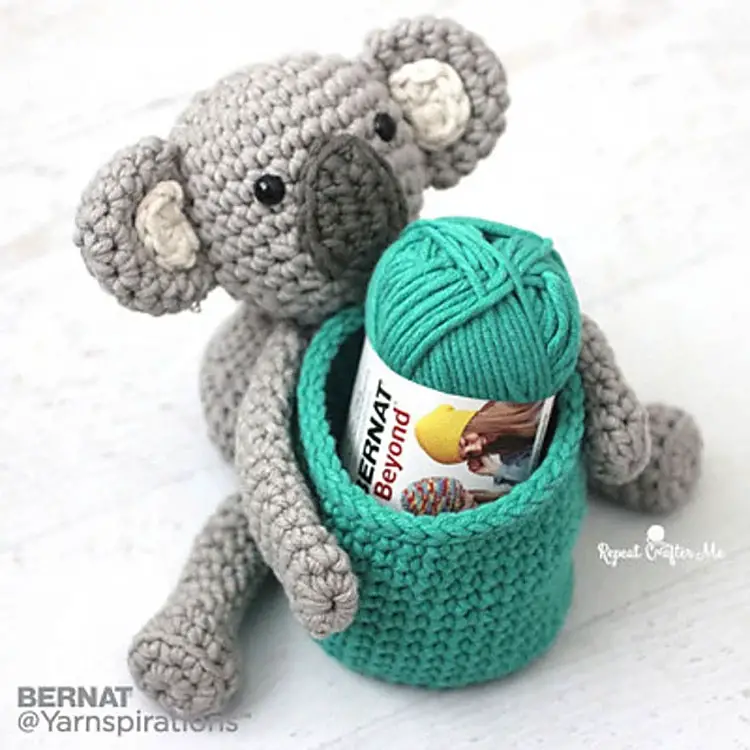 Who wouldn't love this sweet koala holding a basket? Maybe he (or she) is gathering eucalyptus leaves to bring home for dinner. This crocheted koala measures approximately 8″ high and the free koala amigurumi crochet pattern is offered by Sarah Zimmerman from Repeat Crafter Me. https://www.ravelry.com/patterns/library/koala-crochet-basket
Koala with a Wardrobe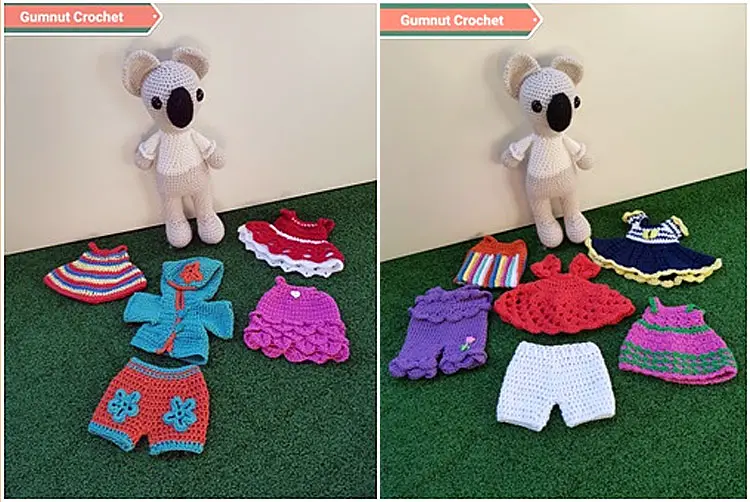 Gumnutcrochet.com offers crafters fashionable playtime with a diverse wardrobe made to perfectly fit your stuffed koala. We are over the moon with this option. The outfits are super adorable and can provide hours of entertainment for you or a loved one. Go directly to the patterns here: https://www.gumnutcrochet.com/wp-content/uploads/2017/08/Koala-Girl-with-wardrobe.pdf
---
If you are in love with these Koala Crochet patterns, you will also want to try your "hand" at these adorable Baby Yoda crochet patterns.