Crochet That is supported by our community. When you buy through links on our site, we may earn an affiliate commission.
As an Amazon Associate, Crochet That earns from qualifying purchases.
Wearing a mask isn't fun and if it hurts your ears it can actually be painful. Nurses and doctors have to wear them every day, all day, so think about the pain they endure from the ear loops rubbing on the back of the ears. If you know how to crochet you can easily make a "Mask Mate Ear Saver" to attach the mask to behind the head, saving your ears from pain.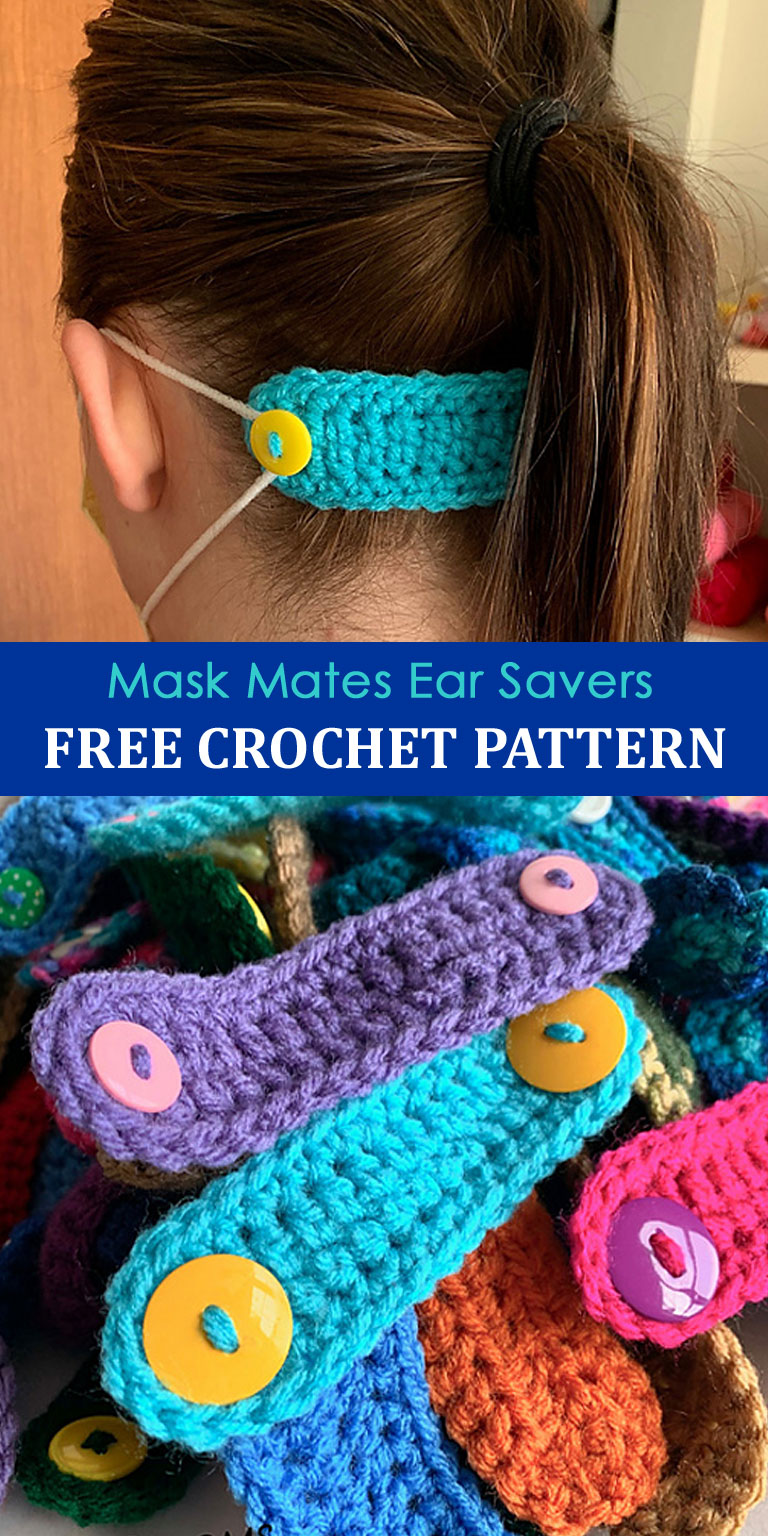 Sarah Berens provides us with a simple and easy crochet pattern to follow.
These Mask Mate Ear Savers measure 5 inches when finished but you can make them larger or smaller. The size may vary based on your crochet hook site but the pattern adjusts.
Supplies Needed:
Click Here to download the Free pattern