Crochet That is supported by our community. When you buy through links on our site, we may earn an affiliate commission.
As an Amazon Associate, Crochet That earns from qualifying purchases.
Here are some "sweet" Valentine's crochet projects for you to make for someone special. Heart pillows, pincushions, key chains, and more.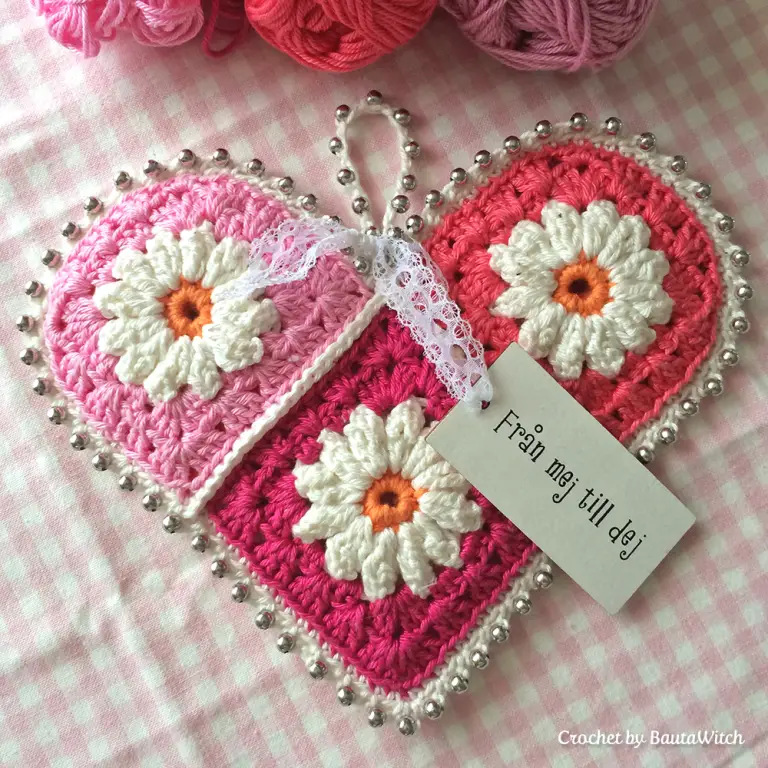 Valentine's Heart with Silver Beads
This sweet Valentine's heart works up quick so you have time to make it before Valentine's Day. Use cotton yarn, a 3.5 mm hook and silver color beads to make this project. This free Valentine's Heart with silver beads pattern is available from Bauta Witch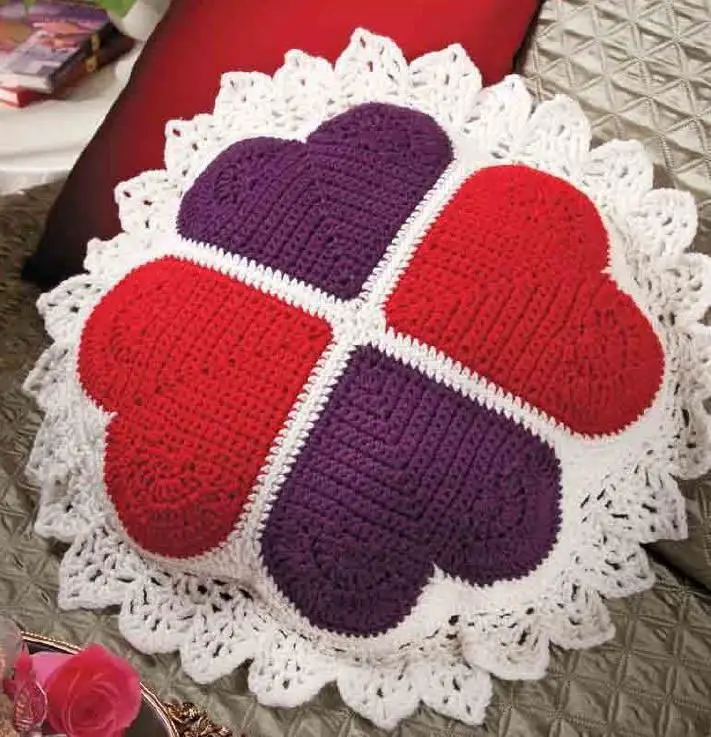 Victorian Sweetheart Crochet Pillow Pattern
The Victorian Sweetheart Crochet Pillow patterns is four hearts joined at the points and edged with gorgeous lace create a romantic Victorian-style pillow. Victorian Sweetheart Pillow by Andee Graves available for free on Crochet Kingdom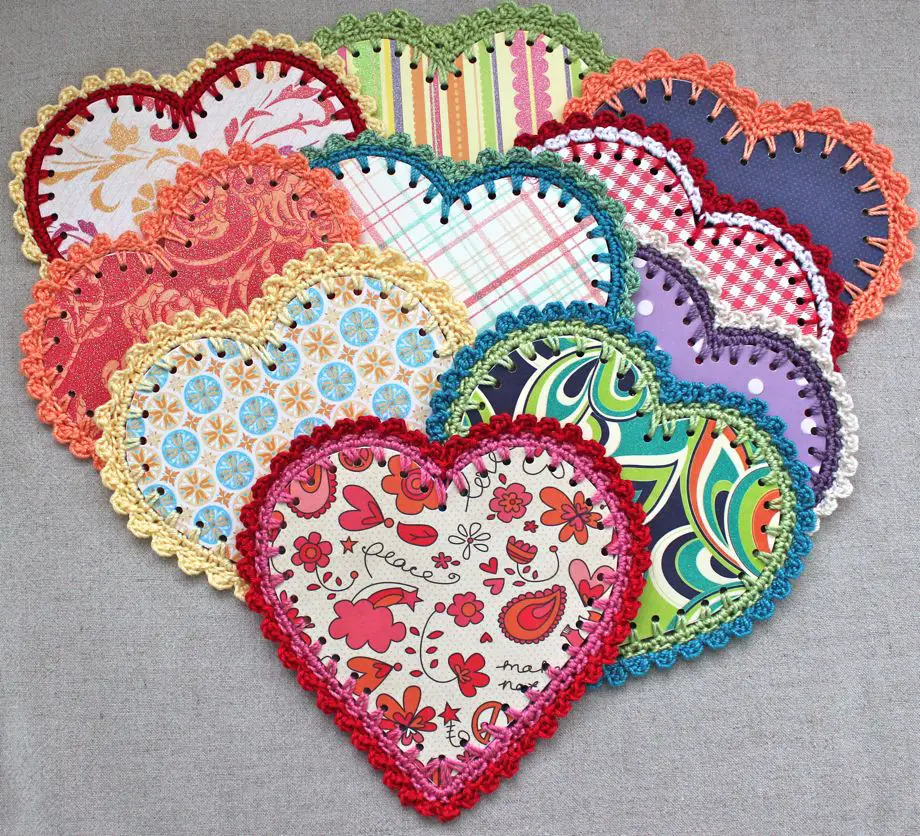 Crocheted Paper Heart Garland
The Crocheted Paper Heart Garland is a fun project and easy to make.Maybe the kids can even help to punch the holes in the card stock. Once the holes are punched crochet is added to make a decorative border. The Free Crocheted paper heart garland pattern is available from Big a Little a.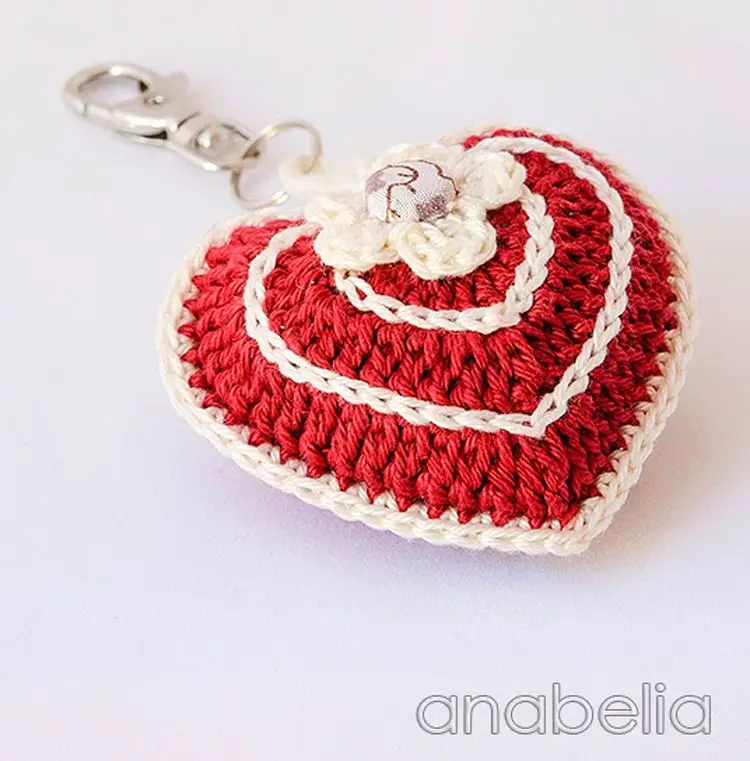 Valentine's Day Crochet Heart Keychain
This Valentine's Day crochet heart key chain can be filled with lavender and then can be used as lavender sachets to put in a drawer or as a key chain or even as an accent to hang on a handbag or tote Crochet heart keychain pattern is available for free from Anabelia Craft Design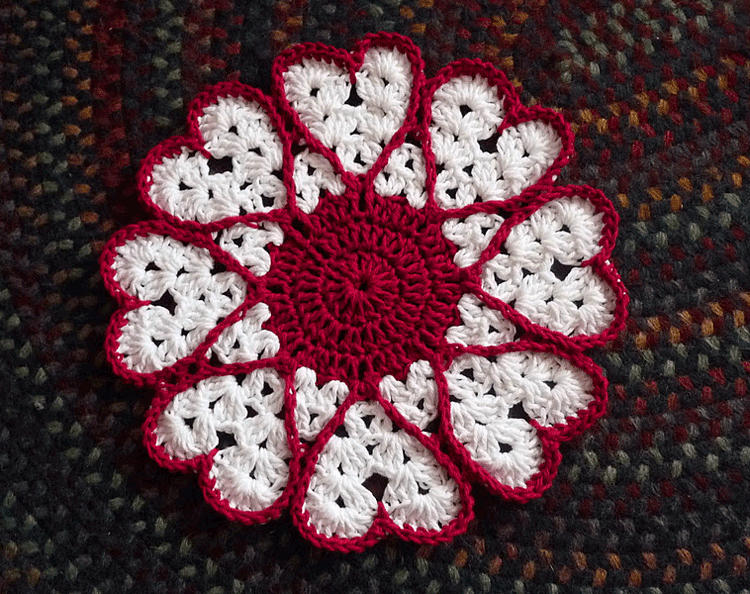 Valentine Crochet Heart Doily
What a beautiful Valentine's heart motif.