Crochet That is supported by our community. When you buy through links on our site, we may earn an affiliate commission.
As an Amazon Associate, Crochet That earns from qualifying purchases.
Check out some of the crochet spiderweb instructions we found around the Web. It is super easy to crochet a Halloween Spider Web. It is a super simple crochet pattern. Just attach your crocheted spiderweb to a door and add a black spider and you're got an instant Halloween decoration.
Make sure you follow us on Pinterest and pin your favorite Crochet Halloween Spider Web pattern to your Halloween Crochet Patterns board This crochet Spider Web pattern is super easy and only requires that you know hot to make chains so it's perfect for the beginner crocheter.
The free pattern also comes with instructions for making a black Halloween spider to put on your crocheted Halloween Spider web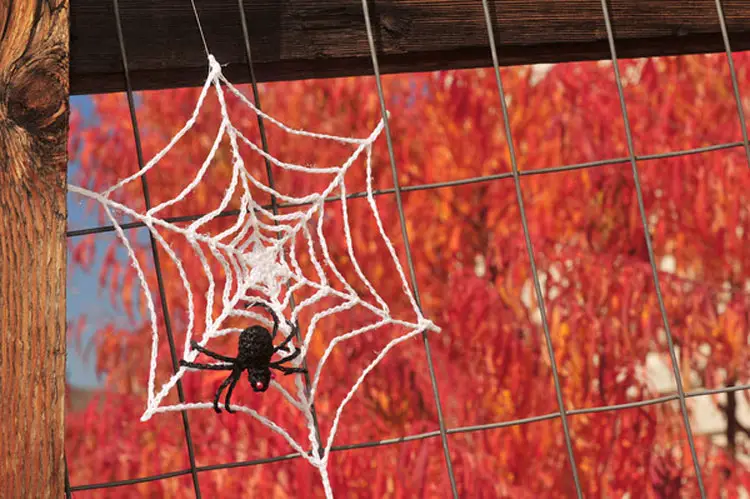 If you have a blocking mat you can block it and even make it stiff with some glue or Decoupage.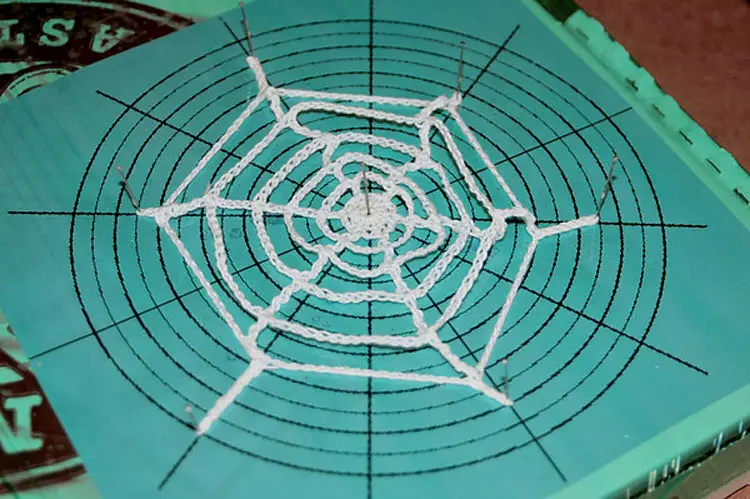 Another simple crochet Spiderweb pattern is from Crochet N More. It measures 29″ in diameter when finished and requires an N hook to make it that size but you could use a smaller hook if it is easier to use. A smaller hook will make it smaller but just add more rows to make it bigger.
How about Spiderwebs you wear? has designed a pattern to make spiderweb gloves. This could be your Halloween costume this year! It's a free crochet pattern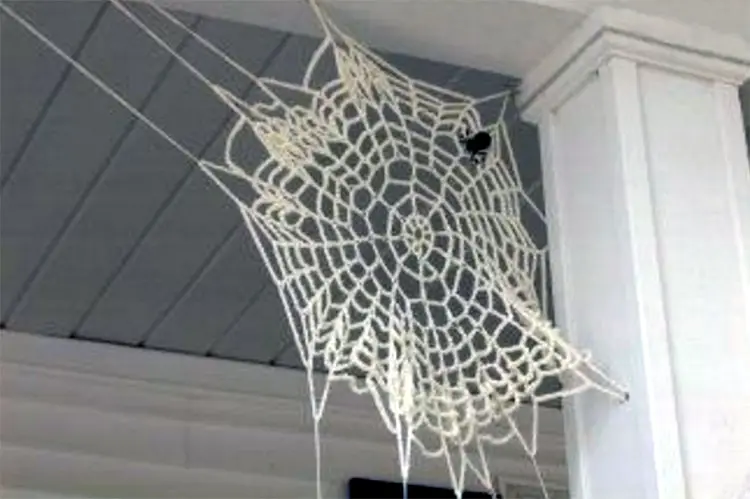 You may only need a half Spiderweb to give your house that creepy Halloween feel. Crochet It Baby has come up with a free crochet Half Spiderweb pattern available here. Make one and tie it up or make many and link them together to create a half spiderweb garland.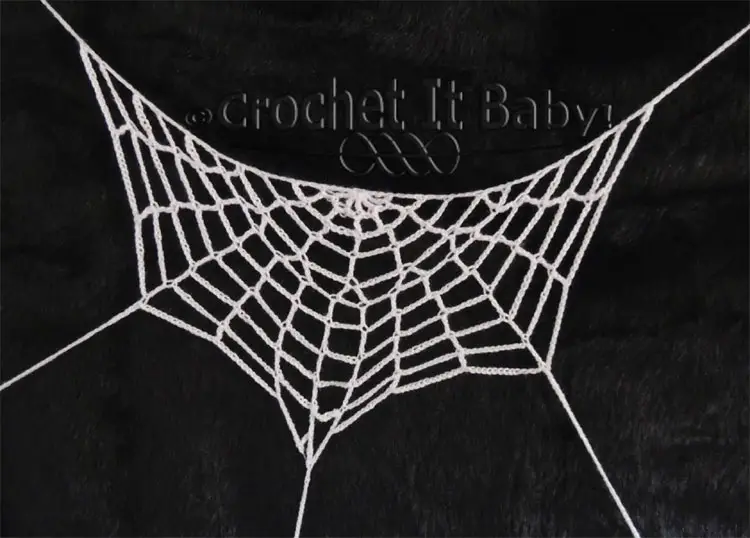 This crochet spiderweb pattern requires that you know how to read a Crochet chart. Learn how to read a Crochet chart from Red Heart Yarn. These are cute Spiderweb coaster you can make to put out at your Halloween party.