Crochet That is supported by our community. When you buy through links on our site, we may earn an affiliate commission.
As an Amazon Associate, Crochet That earns from qualifying purchases.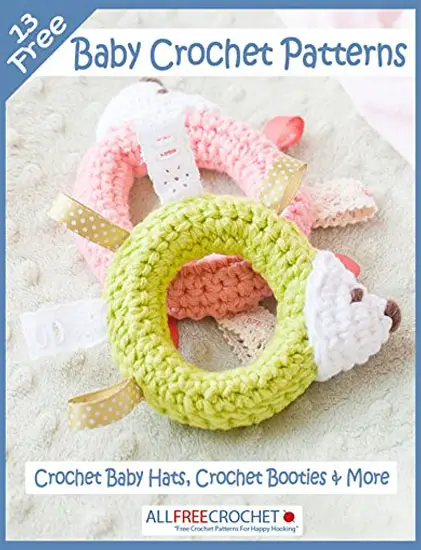 You will find a fabulous variety of free crochet baby patterns in our latest eBook, 13 Free Baby Crochet Patterns: Crochet Baby Hats, Crochet Booties, baby blankets, baby sweaters and more. Nothing makes life more precious than working up a handmade crochet design for your little one. Having a little bundle of joy is priceless and it's our job to make those moments memorable.
Author: Prime Publishing, LLC
Pages: 13 patterns
Format: Kindle Buy on Amazon
Book Review:
"I got this book for my mom as she loves crocheting and is always looking for new patterns for things. This book is basically for a beginner & my mom is far from a beginner, but she really enjoyed this book and loved some of the patterns that was in here and used some of the patterns that were in here.