Crochet That is supported by our community. When you buy through links on our site, we may earn an affiliate commission.
As an Amazon Associate, Crochet That earns from qualifying purchases.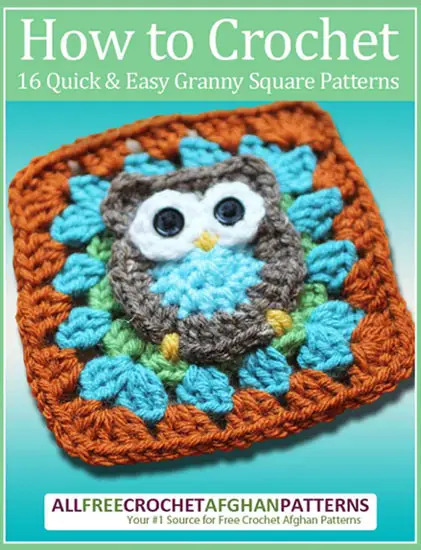 When you're short on time and yarn, crochet granny square patterns are just the way to go! With this eBook you will learn how to crochet granny squares that are as unique as they are easy. Featuring a range of pattern styles and crochet stitches, you will be able to create quick and easy granny squares in no time. This book offers step-by-step tutorials, detailed materials lists, and clear photos.
Author: Prime Publishing, LLC
Pages: 53
Format: Kindle Buy on Amazon
Book Review:
"This is a great book for those who love to crochet. The patterns are adorable and can have so many applications. Crocheting is not super difficult once you learn the basics. For those who are having trouble, start with a simple granny square that only has single crochet, double crochet, and slip stitches. That is how I learned. I am a part of the younger generation of those who like to crochet. I learned the basics about 6 years ago, around eighth grade.